"The Eagle's Nest"
Ojibwe Cultural Learning Center
"Bi-izhaa nanda-gikendan gikinoo'amaadiwag"
(Come – learn – teachings)
-Terry Kemper, Founder Migiziwaadiswan
Boozhoo Inawemaagan, (Hello My Relatives). Nimaamaa-aki, Ojibwe for Mother Earth is what Migiziwaadiswan, (Eagles nest) teachings and healing principles are guided by. Humans' earthly form mirror Mother Earth, the blood is the water, veins are the rivers and flesh are the woods and plants. Ancestors' stories tell the history, their teachings guide us through the world, and we look forward to the spiritual journey where we unite with the ancestors. Bi-izhaa, (Come) to Migiziwadiswan to learn about Ainshinabe history, learn about the  journey, experience Ojibwe ceremony, sing songs together, and gather with us to heal and learn, the Anishinabe Way.
Experience the Indian Ways
Our Ojibwe traditions have been told to us through stories from our ancestors.  Migiziwaadiswan's teachings of ceremony, sweat, medicine wheel, singing and drum are welcome to everyone who wants to heal and gain a greater understanding the Anishinabe Ways.  Don't expect a classroom, computers or cell phones. We all gather and experience through participating, listening, sharing and walking together on this land we all call home.
Everything we need to survive as people is all around us. Traditional medicines are used for physical mental healing. Plants, animals, and fish nurish the body. We combine these to use in ceremonies for spiritual healing, learning and understanding. Mother Earth provides the balance needed to lead the good life. It's all a balance—we take care of Mother Earth, she takes care of us. At Migiziwaadiswan, you'll learn how the connection to Nimaamaa-aki works for all creation.
Stories have been told that Indian people used to travel great miles to visit other Tribes. These journeys were part of Indigenous people connecting with one another to offer gifts, sing songs, dance, hold ceremony and even start families together. Over time, Indian people went to churches, learned others ways in schools, bought goods and services and married others. Most people have never experienced a pow wow, traditional ceremony, know the meaning of tobacco, been on the drum or tried to learn another way. At Migiziwaadiswan, we invite all people to come. We respect all beliefs, cultures, and others way of life and want to share Migiziwaadiswan with you.
Experience reconnection and healing in many ways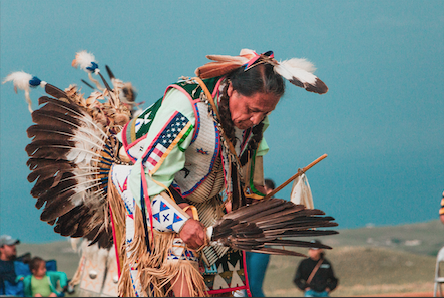 Group Learning
For information on Group Learning call Laurie Vilas at
(218) 401-4011
"Bi-izhaa nanda-gikendan gikinoo'amaadiwag"
(Come – learn – teachings)
Sunday, August 14, 2022
Join us in celebrating our grand opening as begin this newest phase of Migiziwaadiswan!
We begin with Ceremony starting at 10am followed by:
Drum and sing
Story Telling
Tours and Walks around the Grounds
Medicine Bag Making
Feast and Visit
All are welcome to attend, we are so happy to share this occasion.
For questions please call Terry @ (218) 401-4011
Interested in experiencing the Indian ways?  Please, reach out!